Julie Hutchings
LIDTA, RSA Dance exercise to music, Principal
---
Julie is a fully registered teacher with International Dance Teachers Association having trained with Moira Miller ( Ex-Principle and founder of Prima Stage School ) and Yvonne Goût FIDTA. Julie gained Associate qualifications in Ballet and Modern Jazz and Licentiate Tap. Also RSA Exercise to Music and teaches Ballet, Tap, Modern Jazz, and Adult classes. She is fully committed to bringing the best out of every single pupil and for students to achieve their full potential within the Performing Arts.
Katie Hutchings
Contemporary Dance; AIDTA, Level 3 Personal Trainer
---
After attending Prima Stage School since a young age, Katie gained a BA (Hons) degree in dance, which enriched her love for contemporary dance. Since graduating, she has interned at Trinity Laban, volunteered for Woking Dance Festival, and assisted dance filmmakers on location. Katie has qualified as a teacher of modern jazz and ballet, which she currently teaches, along with contemporary dance.
Sherisse Bisram
1st class BA Hons Dance
---
Since graduating in 2012 sherisse has consistently performed on various international contracts, as well as music videos and corporate events, she regularly visits LA for her own dance training ensuring her choreography is always moving with the times.
Sherisse is a full time performer and translates performance technique, individuality and confidence in her commercial/heels and hip hop classes.
Gina Cook
AIDTA
---
Gina attended Prima Stage School up until the age of 18 where she went on to study Dance at Roehampton University, from which she graduated with her BA Hons degree. During University, Gina's focusses were Contemporary dance and Ballet whilst also fulfilling a placement module with The Dance Network Association. Returning to Prima to teach, Gina has achieved her Associate Street dance teaching qualification with IDTA. Gina teaches freestyle and is currently covering another teacher's maternity leave in our Saturday morning baby ballet classes.
Jessica Cook
BA Music Performance
---
Jess trained in performing arts at Prima Stage School from a young age. After achieving her A levels in dance and music she attended The Academy of Contemporary Music in Guildford where she attained her BA in Music Performance specialising in technical contemporary singing. She has performed in various function bands and for over 12 years and performed at prestigious venues including the Royal Albert Hall and the British High Commission and Irish Embassy in Freetown, Sierra Leone. Whilst there she was also given the opportunity to be head choreographer on an original African musical and trained the winner of 'Miss Sierra Leone 2014' for her winning pageant performance. Jess has been teaching singing, drama and musical theatre for over 5 years now and is passionate about building up self-confidence in young people to help them achieve success in whatever they put their minds to!
Kate Glassock
LLAM (Hons)
---
Kate has a wealth of experience teaching both youth groups and in secondary schools and over 20 years experience directing and producing both full-length and one-act plays. She has a Licentiate in Speech and Drama – and won the 2007 KM Secondary Teacher of the Year and was a recent nominee for the Pearson Teaching Award.
Alison Hefferon
AISTD
---
Alison Trained at Performers Dance college and Grafuated in 1999. Since Graduating she has appeared in the west end with Grease the musical twice. Once at The Victoria Palace and the other at the Piccadilly Theatre where she was swing dancer, played the part of Frenchy and cover patty simcox. Uk tour credits include, Fame, Saturday night fever and Kiss me Kate. Since stepping away from performing Alison has turned to teaching and choreography. She is currently company choreographer for Blue Genie Entertainment.
Samantha Jeffrey
BA(hons) Primary Education; AIDTA
---
Samantha trained locally from a very young age and has achieved an exceptionally high standard in her Advanced Performers and teaching exams. Samantha teaches the youngest children at Prima and provides them with excellent grounding for all dance disclipines.
Fiona Lussier-Foy
Musical Theatre (Distinction)
---
Fiona gained a distinction in musical theatre at LSMT, (London School of Musical Theatre) Professional credits include Claudia/Singer 2 in Elegies for Angels, Punks and Raging Queens (Bridewell, London; Komedia, Brighton); Daisy in Hair (Komedia, Brighton); Lady Mintagewe in Romeo and Juliet (Edinburgh Fringe Festival); Singer 1 in Naked Sondheim – A musical revue (Komedia, Brighton) which she also devised, produced and directed; No Frills, King's Head Theatre, Islington; Singer 2 in Bring on Tomorrow – A revue (Aberdeen Arts Centre) which she also devised, co-produced and directed.
Fiona has taught performance and singing at Arts Educational School, singing for Stagecoach and drama at Kent Stage Academy. She has taught singing/vocal coached students for auditions to continue their musical theatre training in further education/drama schools. A secondary school teacher of 13 years, Fiona teaches science and has also taught drama. At school she has produced and directed many productions Fiona teaches Musical theatre.
Erica McCabe
AISTD, AIDTA
---
As a former pupil of Prima Stage School, Erica now teaches for us. Having left Prima at the age of 18, she went on to train professionally at The Centre, in London where she gained her Advanced 2 performers exams as well as her ISTD Teaching Associates in Modern and Tap. After leaving college she went to perform in Ibiza before returning to full time dance teaching. Erica furthered her qualifications by achieving her IDTA Freestyle Associate and went on to become a Lecturer in Dance Techniques at both Mid Kent and Canterbury College. Here she gained her Diploma in Teaching in the Lifelong Learning Sector (DTLL's). Erica now teaches a variety of classes at Prima as well as Bokwa (African dance based workout) in which is she a certified Level 2 Instructor.
Stephen Shepherd
AIDTA
---
Teaches street dance. After completing BTEC National Diplomas in Technical Theatre and Dance & Musical Theatre, Steven found he had a talent for street dance and has choreographed and performed in many shows and theatre productions and has performed with DJ Luck and MC Neat.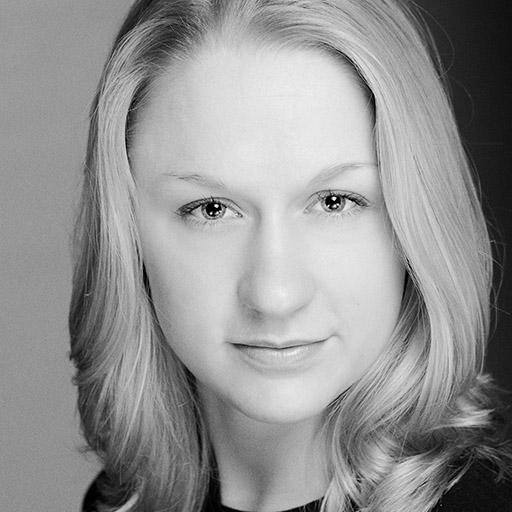 Stephanie Vezmar
National Diploma in Professional Dance, BA (Hons) Professional Practice, Level 2 Certificate in Exercise to Music
---
Stephanie has always had a passion for dance and gymnastics and completed her professional training at Stella Mann College of Performing Arts, graduating with a Level 6 Trinity College National Diploma in Professional Dance. Stephanie had a varied performing career, joining contemporary dance companies and theatre productions performing nationally and internationally. She continued her studies at Middlesex University achieving a BA (Hons) in Professional Practice (Community Dance) and also holds a Level 2 Certificate in Exercise to Music. Stephanie has been teaching for over 10 years, covering many styles and disciplines and thoroughly enjoys seeing the joy dance and movement brings to others.
Alice Walker
AIDTA; NVQ Level 3 in Teaching and Development of the Arts
---
Alice has danced since the age of 3 including a year at Prima before her 3 year dance and musical theatre course at Reynolds Performing Arts. She then went on to dance professionally for 10 years with credits including Rita Ora Tour, Adidas Fashion Show (Dance Captain), Ant and Dec Saturday Night Take Away, The Vamps (Choreographer), London 2012 Olympics Closing Ceremony dancing for One Direction, Jessie J, Taio Cruz, The Petshop Boys and Tinie Tempah. Since retiring as a professional dancer Alice teaches at Guildford School of Acting and choreographs for Ad Hoc Performers. Alice's qualifications also include NVQ Teaching Arts and Development Level 3. Alice has been teaching street dance, jazz, musical theatre and contemporary at Prima for about 9 years.
Alice White
PGCE, BA (hons), AIDTA
---
Alice has been passionate about dance from a young age and after training locally, went on to complete her degree in Dance at the University of Bedfordshire. She continued her studies at the Royal Academy of Dance where she achieved her Post Graduate Certificate in Education and now teaches dance at secondary age. Alice has gained her associates in ballet and modern jazz with IDTA and throughly enjoys teaching the students at prima.